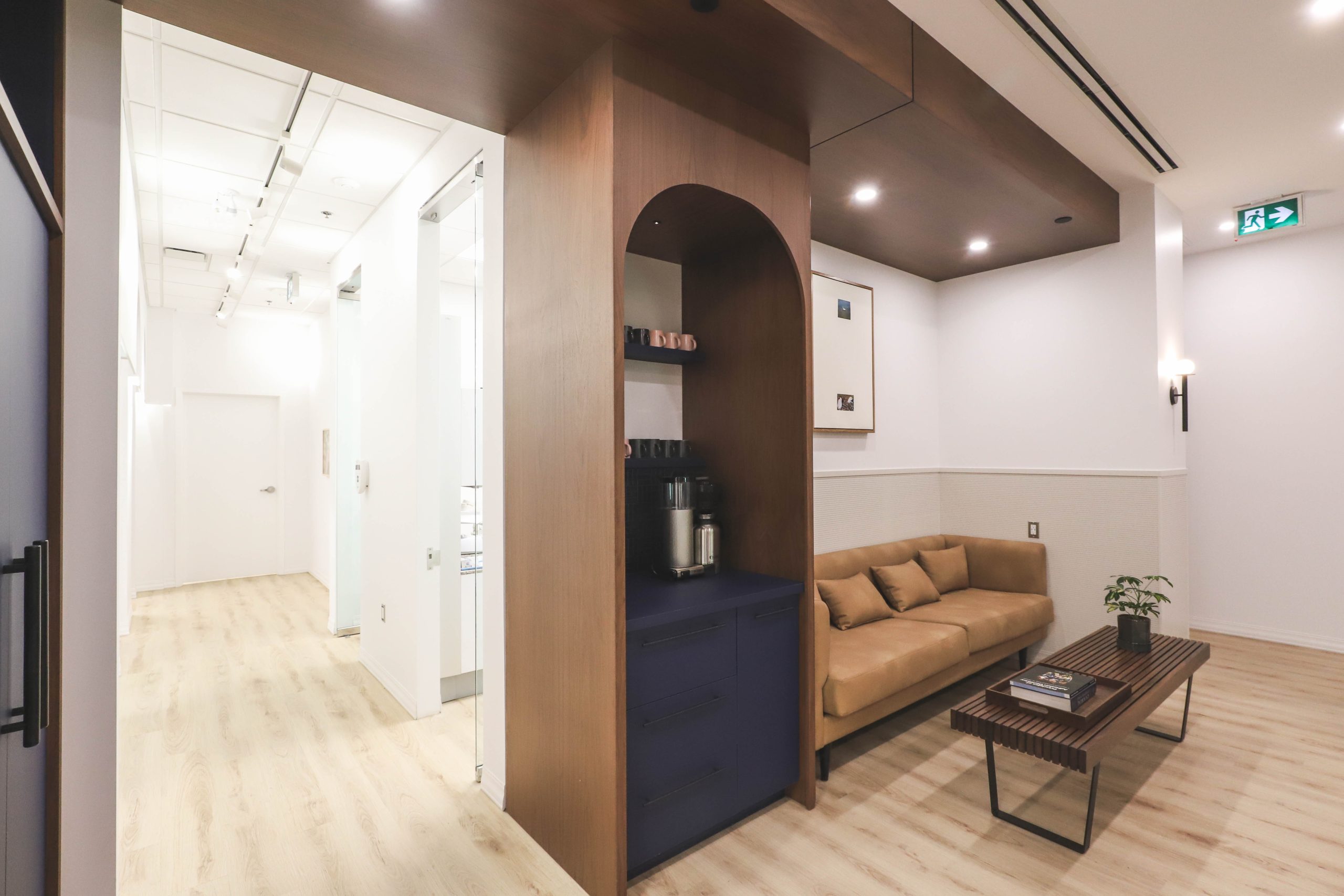 Project Details
Cityplace Dental office in Winnipeg
Photos by

Nowaday Studio

Interior Design

Design Shop

Our role

Interior fit-up

Completed

March 2020
This project required the usual elements that make building a dental office a more specialized job. For us it was nothing out of the ordinary, as we have built many dental offices throughout the years. It has become one of our specialties.
This dental office was designed with lots of wooden elements, curves and a very spacious waiting room. It looks modern and inviting. 
We did the drywall work and under the responsibility of our project coordinator, plumbing, electrical, painting and flooring was subcontracted.