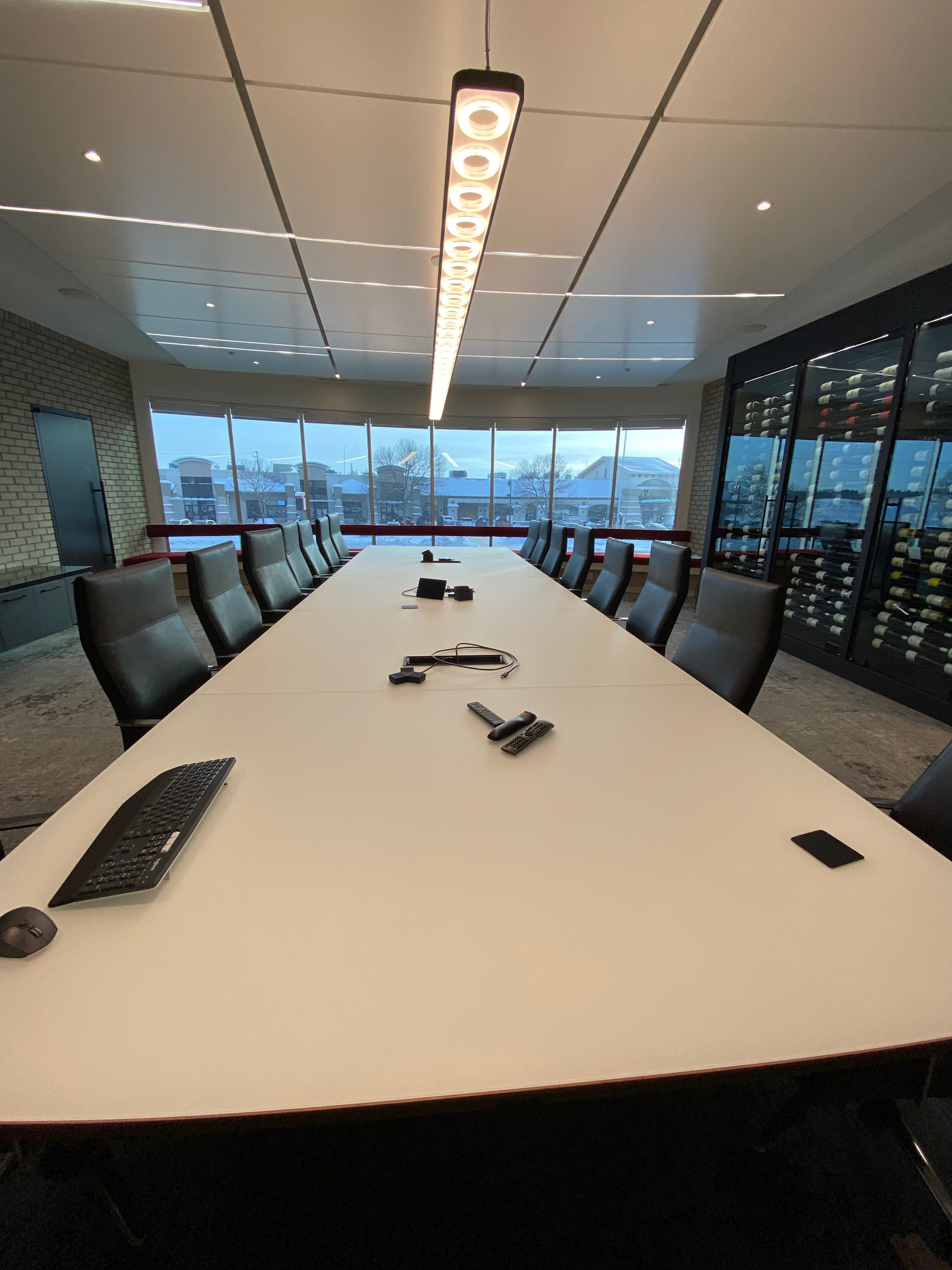 Project Details
Ellement offices, Taylor Ave, Winnipeg
Our Role

High-end, modern interior office renovation

Completed

2021
High-end interior office renovation for a long-standing client. 
This renovation included an upholstered bench that follows the exterior curved window, a lunch room with kitchen and pool table, a wine cabinet and and even a golf simulator.
One of the decorative elements that stands out is a glass wall following the curves of the stair case in the reception area. This wall consists of glass panels that had to be installed on top of a curved half wall. 
We also assisted with the installation of artwork.